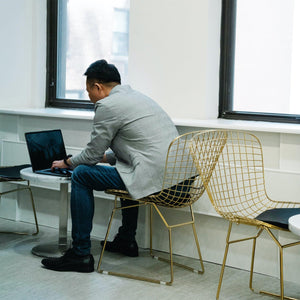 When to pair a Blazer/Jacket with Jeans?
Pairing a blazer with jeans is a stylish way to elevate a casual outfit. Here are some guidelines to follow when deciding whether to wear a blazer with jeans:
Consider the occasion: A blazer and jeans can be appropriate for a range of events, from a casual dinner with friends to a business-casual office setting. But it may not be suitable for more formal occasions like weddings or funerals.

Choose the right blazer: A blazer in a classic color like navy or gray is a versatile choice that can work with a variety of jeans. Look for a blazer in a structured, tailored style to balance out the casual feel of the jeans.

Opt for dark-wash jeans: Light-wash or distressed jeans may be too casual for a blazer, but a pair of dark-wash jeans in a slim or straight cut can work well.

Pay attention to the fit: Make sure both the blazer and jeans fit well and flatter your body type. The blazer should be tailored to your frame, and the jeans should be slim but not too tight.
Overall, pairing a blazer with jeans is a stylish way to dress up a casual outfit, but it's important to keep the occasion and the fit in mind when putting the look together.
---